Friday, September 11, 2020 At 7:30pm – 8:30PM PDT
Tragically, as we mark the 19th Anniversary of 9/11, hate crime in America is at a 16-year high. There is much that divides us.
Join us for a special evening of unity as we share our program "Combating Hate: Empathy Through Storytelling," in partnership with
Town Hall Seattle
.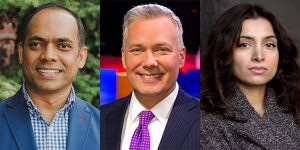 We are honored that
Deeyah Khan
, Emmy Award-Winning documentary film director of White Right: Meeting the Enemy, will join Rais Bhuiyan for a moderated conversation by Mark Wright, NBC's
KING 5
Seattle News Anchor and WWH board member.