"One second of hate can cause a lifetime of pain." Lying in the middle of a concrete chamber, tied to a gurney, moments away from death, these were the last few words spoken by my attacker. This month marks the 9th anniversary of Mark Stroman's execution.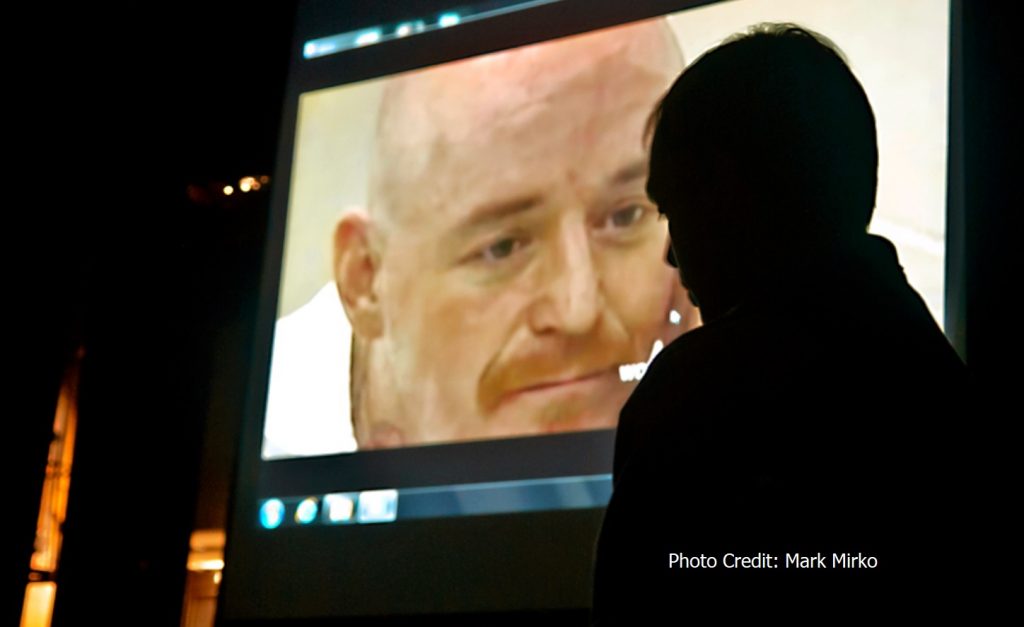 Mark came to realize this painful truth only after he killed two and nearly took my life as well. He said that while physically behind bars, he found mental freedom, getting beyond the fear, ignorance, and hatred that led him to murder. As he learned, and had a change of heart, Mark wanted nothing more than to transmit his messages to others like him. Far too many in the free world were locked up in a prison inside themselves because of the hate they carried in their hearts. He warned, "killing another human being is not something you can forget…please don't stereotype people. Please don't become a Mark Stroman." 
Yet, hate remains on the rise. According to the F.B.I., hate crime violence has hit a 16-year high. Physical assaults make up 61% of the total incidents recorded. We must also keep in mind, more than half of all hate crime victims never report to authorities in the first place.  
I suppose, then, it's not surprising that I see the reflections of Mark's pain everywhere. The evidence is in our news feeds every day — in the routine killing of black people; in the rampant shootings in our schools, churches, synagogues, mosques, movie theaters and music festivals; in the swastikas painted on synagogue walls and the burning of mosques; in the devaluation and objectification of women; in the turning away of poor, tired refugees and immigrants; and in the violent attacks  of peaceful protestors in our city streets. 
What can we do to minimize this pain? It's time we step back to reflect and explore the answers to these types of questions:
·         Am I causing pain and suffering to others, even unintentionally?
·         Are any of my words or actions disrespectful, bullying, or hateful in any way?
·         Do I discriminate against anyone or any group of people? 
·         Does my fear, ignorance, or intolerance cause harm to others?
If the answer is YES, we need to ask ourselves – How and why? Am I unconsciously buying into stereotypes, misconceptions or irresponsibly reported stories from the media, internet or social media? Do I associate with others who are prejudice, racist or hateful? Do I actively speak up to family and friends who perpetuate dangerous falsehoods? What am I doing to try to learn and unlearn generations of historic myths and harm?
Become part of the movement to help build a world without hate. Help us create the world we want to leave for our next generations. How can you contribute to ending hate and violence, one heart and one mind, at a time? Please don't hesitate to share your stories, thoughts, and ideas with us.
Though Mark suffered from tremendous childhood abuse and trauma, a lack of love, education & guidance, he ended his life in peace. Mark received love, kindness, and mercy from friends all over the world and people he once hated, renewing his faith in Jesus, and in humanity. Unfortunately, Mark's awakening came too late and the state of Texas did not deem his life worthy of living. But, he asked me to carry-on with and for him. He did not want others to face his same fate. He did not want other lives to be destroyed or lost because of senseless hate and violence. Looking within ourselves, to be better people than we were yesterday, is one very large step toward building a safer, more equitable, and peaceful society for all. Join me, join us at World Without Hate, so we can realize that world.
Rest in Peace, Mark. I hope people in the free world will continue to learn from you and avoid the path that leads to a lifetime of pain.  
~ Rais Bhuiyan, Founder, World Without Hate