A special International Peace Day virtual conversation with Rais & Jessica Bhuiyan of World Without Hate, moderated by Reem Ghunaim or the Rotary Action Group for Peace.
Mon, September 21, 2020, 4:00 PM – 5:30 PM PDT
About the Webinar:
A Bengali Air Force Officer. An American Theatre student. A Muslim. A spiritual seeker. September 11th survivors. An act of brutal hate. Shared servant leadership. Two paths merge. A love story blossoms.
Join us for this very special International Day of Peace program, an intimate conversation hosted by Reem Ghunaim, Executive Director of Rotary Action Group for Peace with Rais Bhuiyan, Founder & President, and Jessica Bhuiyan, Executive Director of World Without Hate as they share their personal stories, the moment their lives intersected, and the life they share working to realize a world without violence, a world without victims, and a world without hate.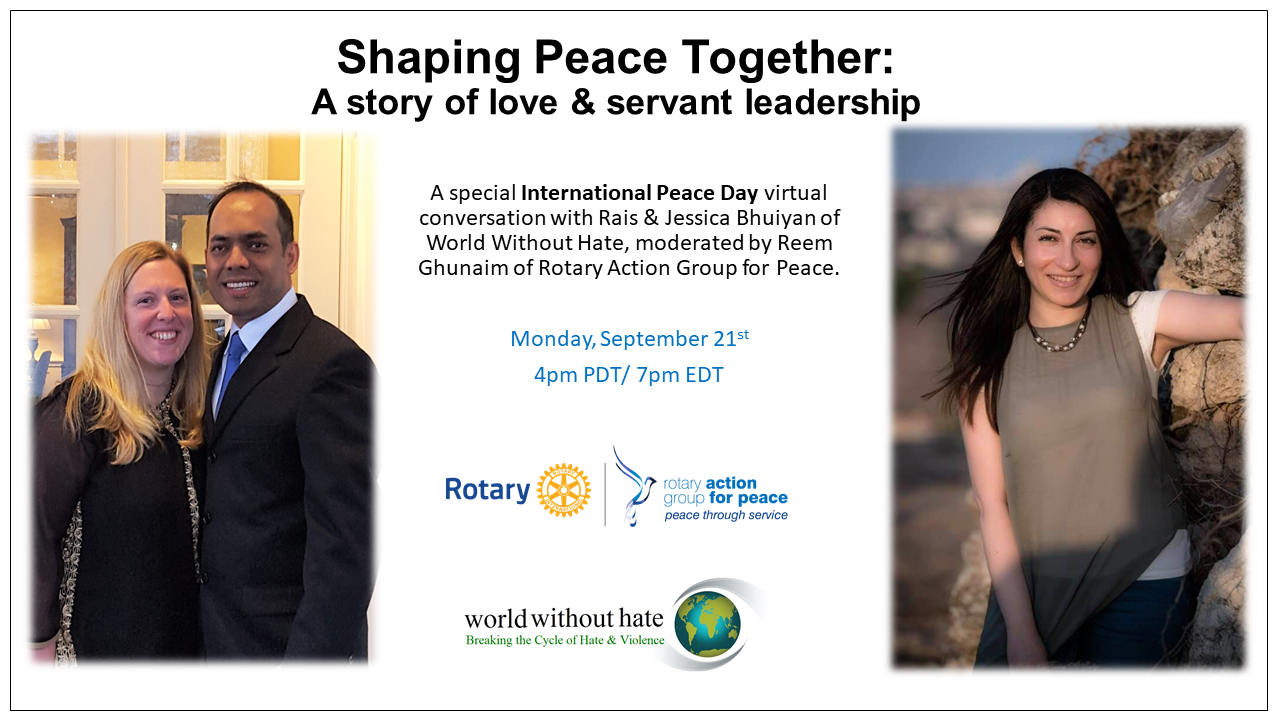 Click here to register.