Challenge 2.0 Program – video podcast and cable broadcasts, Seattle, WA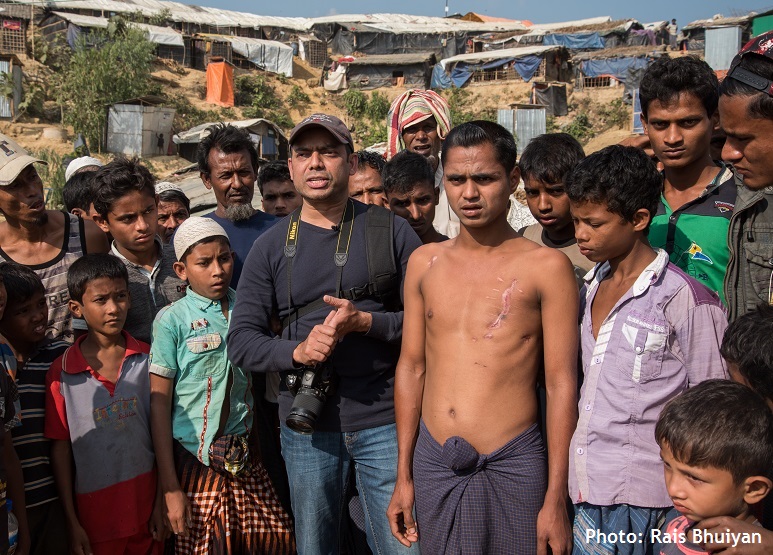 When Rais first heard about the Rohingya crisis, he was a flight cadet in the Bangladesh Air Force and couldn't do anything except pray for these poor and vulnerable people. When the crisis resurfaced in 2017, he had already experienced the brutal pain of hate and violence firsthand being a victim of a violent post 9/11 hate crime in Dallas, Texas. He had also gained a voice, and the strength to stand up against hate, injustice and human suffering. His heart broke seeing the plight of the Rohingya people and wanted to do whatever he could to help them, and to bring awareness to this catastrophic issue. About a couple of years ago, he visited the camp to do relief work, as well as speak with many of the refugees who asked him to share their stories and their voices. As part of his promise to them, the documentary came to be.
In this 16-minute short, he not only reflected the plight of the Rohingya and the millions who are barely surviving in the largest refugee camp in the world, but also proposed a 5 points solution to end this senseless human suffering.
He also hope that bearing witness to the plight of the Rohingya reminds us of how much we have to be grateful for and in this, making the best use of our resources to help eradicate hate and violence from our communities, our nation, and our world. Together, we must stand up against human suffering.